Skip to Content
Waterproof Your Basement Before Winter Weather Hits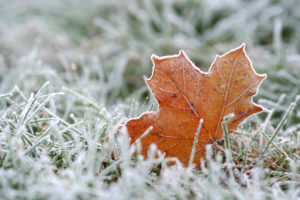 Is your basement waterproof? Moisture in a basement can lead to all sorts of problems, from mold and mildew to structural damage to the home. Basements are more prone to leaks and flooding in the winter months, so it's smart to get ahead of the season and waterproof your basement before winter arrives.
Why do basements have more moisture problems in winter? A warm basement will radiate heat, even if it's unfinished. This can melt snow and thaw frozen ground, releasing water that may trickle into the basement. Then too, if the water from your eaves and downspouts isn't properly diverted, it's likely to wash into your basement during a storm. The same is true for improper landscaping: soil that doesn't drain properly or slopes toward your foundation will direct water into the basement during a storm. If your window wells leak or you've got cracks in the basement walls or floor, you're going to end up with a soggy basement. Winter storms often cause power outages, so if you don't have a battery backup for your sump pump, it won't be able to pump out the water that accumulates.
If there is standing water in your basement, you obviously will know there's a problem. Often, though, the signs of moisture in your basement are more subtle. Keep an eye out for:
Condensation on the walls, ceilings, and fixtures in the basement
Water stains on the walls, floors, or ceiling
Mold or mildew
A sound of dripping water
Small amounts of water puddling on the floor
Why does it matter if there's a little bit of moisture in your basement? A little bit of water can lead to much larger problems. Water can damage floors and walls, causing the flooring to warp and bend, and walls to crack and crumble. If you have personal belongings in the basement, water can damage them, wreaking havoc on furniture, appliances, electronics, and anything sitting on the floor. Mold growth promoted by moisture in your basement can create a health hazard in your home. Water can also create an electrical hazard, and if your breaker box is in the basement, your home's entire electrical system could fail if it gets wet. Worse, a basement that's not waterproofed is susceptible to damage from repeated freeze/thaw cycles. This can weaken the foundation and threaten the structural integrity of your home.
If you're want to waterproof your basement before winter, Reliable Basement Services can help. A family-owned and operated company, we've served the greater Chicagoland area for more than ten years. We offer a full spectrum of basement services, charging reasonable rates for work that includes crack repairs, sump pump systems, basement waterproofing, basement windows, and floor repair. Our consistently high standards have made us an award-winning Chicago basement waterproofing contractor and earned us thousands of satisfied customers all over Chicago. For more information, call (630) 318-4888 or visit our website for a free quote.
What Are You Waiting For?
Schedule Your Free Inspection Today!